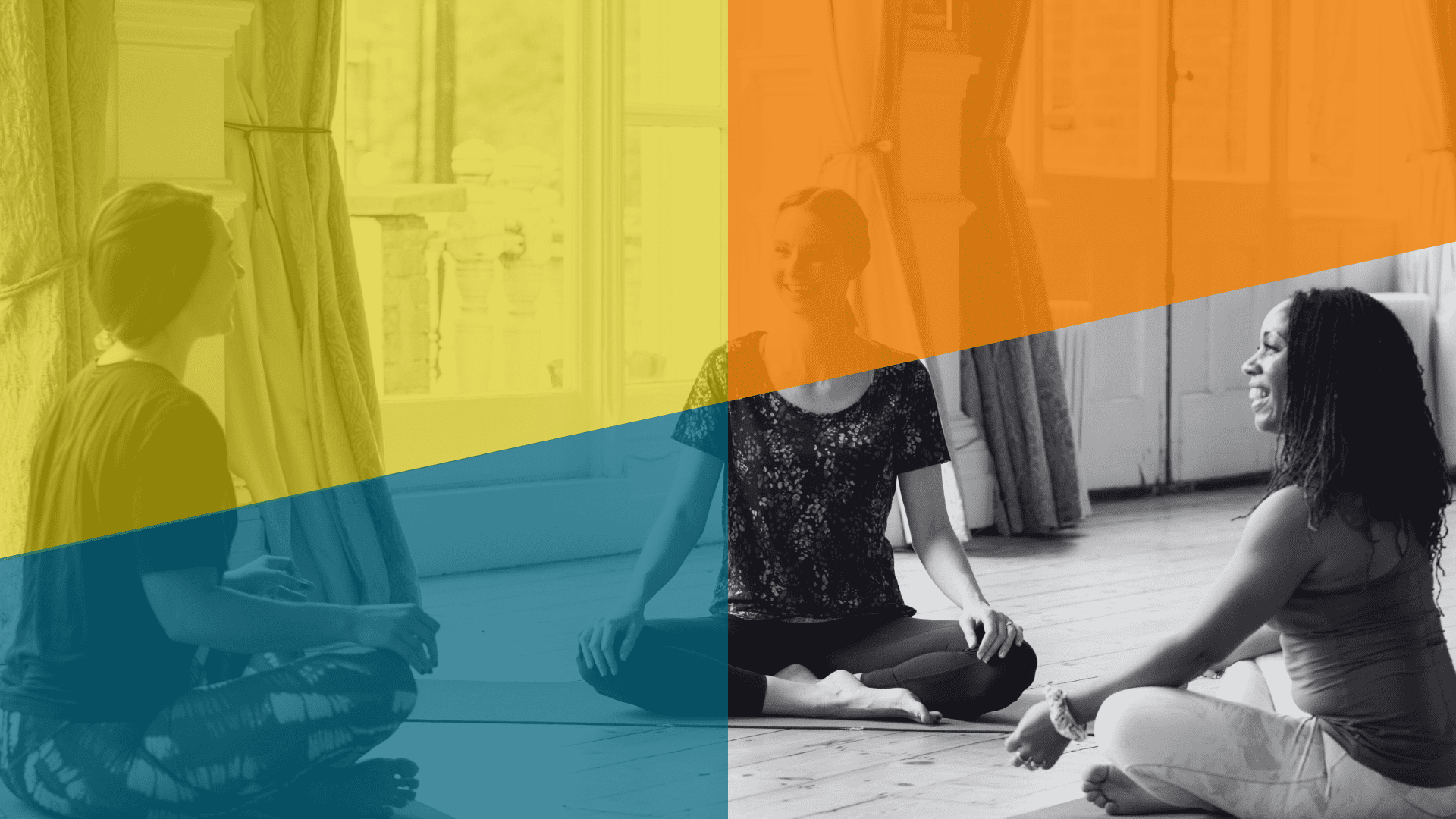 Last reviewed: July 2021
For review: July 2024
The British Wheel of Yoga respects the privacy of our members and visitors to our websites. This policy is concerned with how we collect information, what we do with it and what controls you have.
Your Privacy
We take our duty to process your personal data very seriously. This policy explains how we collect, manage, use and protect your personal data.
Please read our Terms and Conditions for more information.
We may change this document from time to time to reflect the latest view of what we do with your information. Please check back frequently; you will be able to see if changes have been made by the date it was last updated at the top of the page.
Refer to the sections below for more details on how and why we use your personal information:
1. Who are we?
In this policy references to the British Wheel of Yoga, or BWY, or to 'we' or 'us' are to the British Wheel of Yoga Ltd which is a registered charity in England and Wales 1136674. A company limited by guarantee. Registered in England No. 7030679 at 25 Jermyn Street, Sleaford, Lincolnshire, NG34 7UR.
2. What personal data we collect and how we use it
What we need
The BWY is what is known as the 'controller' of the personal data you provide to us. If you are a member or are supporting us financially, we will collect basic personal data about you such as your name, postal address, telephone number, email address and your bank details.
Additional information about you may also be collected, e.g. date of birth, gender or health details. This will be made clear at point of collection of such information and we would only do so with your specific consent and permission.
Why we need it
We collect your personal data in connection with specific activities, such as campaign updates, newsletter requests, registration or membership requests, product purchases, feedback, donations, competition entries.
The information is either needed to fulfil your request or to enable us to provide you with a more personalised service. You don't have to disclose any of this information to browse our sites. However, if you choose to withhold requested information, we may not be able to provide you with certain services.
Our communications
Sometimes, with your consent, we will process your personal data to provide you with information about our work or our activities that you have requested or are expecting.
On other occasions, we may process personal data when we need to do this to fulfil a contract or where we are required to do this by law or other regulations.
The BWY also processes your data when it is in our legitimate interest to do this and when these interests do not override your rights. Those legitimate interests include providing you with information on our training, membership, services, products, newsletter requests, feedback, competitions and other activities.
Legitimate interests
There are a number of lawful purposes that enable us to use (or 'process') your personal information. One lawful purpose falls within what is called 'legitimate interests'. Broadly speaking Legitimate Interests means we can process your personal information if:
We have a genuine and legitimate reason.
We are not harming any of your rights and interests.
Sharing your information
We only disclose information to third parties or individuals when obliged to by law, for purposes of national security, taxation and criminal investigations and in the following situations:
If you have agreed that we may do so.
When we use other companies to provide services on our behalf, e.g. processing, mailing or delivering orders, answering customers' questions about products or services, sending mail and emails, customer analysis, assessment and profiling, when using auditors/advisors or processing credit/debit card payments.
To our subsidiaries (i.e. the companies owned by the British Wheel of Yoga).
If we receive a complaint about any content you have posted or transmitted to or from one of our sites, to enforce or apply our Terms and Conditions or if we believe that we need to do so to protect and defend the rights, property or personal safety of the British Wheel of Yoga, our websites or our visitors, and for other lawful purposes.
If we merge with another organisation to form a new entity, information may be transferred to the new entity.
We may disclose aggregate statistics about our site visitors, members sales to describe our services and operations to prospective partners, advertisers and other reputable third parties and for other lawful purposes, but these statistics won't include any personally identifying information.
If we run an event in partnership with other named organisations your details may need to be shared. We will be very clear what will happen to your data when you register.
We will never sell your personal information to other organisations.
Building profiles of supporters
The BWY may make use of profiling and screening methods to produce relevant communications and provide a better experience for our members. Profiling can help us target our resources more effectively through gaining an insight into the background of our supporters and helping us to build relationships that are appropriate to their interests.
We will also hold information about your details so that we can respect your preferences for being contacted by us.
All the personal data we process is processed by our staff in the UK and will only ever be handled in accordance with guidance issued by the Information Commissioner's Office.
3. How we obtain your details
We collect your personal information in a number of ways:
When you provide it to us directly.
When you provide permission to other organisations to share it with us (including social media networking or sites e.g. Facebook or Instagram).
When we collect it as you use our website.
When you have given it to a third party and you have provided permission to pass your information on to us.
From publicly available sources (where possible) to keep your information up to date (e.g. the Post Office's National Change of Address database).
We combine the information from these sources with the information you provide to us directly.
4. Children
Please note that we will not knowingly market to or accept donations or orders for goods or services from persons aged under 18 years.
5. Volunteering
When you volunteer with BWY we will keep you up to date with the work we are doing and events with which we are involved. We will also let you know of any changes that might affect you volunteering with us about which you need to be aware. We will only use this information in relation to your volunteering with us and whilst you remain a volunteer with the BWY. By agreeing to volunteer with the BWY you are agreeing for us to send you emails about volunteering and your volunteer role. We will on occasion share your email address with other BWY volunteers, for instance in the process of organising an event you have chosen to attend.
Retaining your information
We hold your information only as long as necessary for each purpose we use it.
If you request that we have no further contact with you, we will keep some basic information in order to avoid sending you unwanted materials in the future and to ensure that we don't accidentally duplicate information. Should you wish us to delete any retained basic information then please contact us.
6. Your details on the web: our Cookie Policy
Please refer separately to our Terms and Conditions in respect of cookies.
7. What are your rights?
A new data protection law, beginning on 25 May 2018, gave everyone a number of very important rights.
These are:
Transparency over how we use your personal information (right to be informed).
Ability to request a copy of the information we hold about you, which will be provided to you within one month (right of access).
The requesting of updating or amending the information we hold about you if it is incorrect (right of rectification).
Instructing us to stop using your information (right to restrict processing).
Instructing us to remove your personal information from our records (right to be 'forgotten').
Objecting to the processing of your information for marketing purposes (right to object).
Obtaining and reusing your personal data for your own purposes (right to data portability).
Not being subject to a decision when it is based on automated processing (automated decision making and profiling).
If you would like to know more about your rights under the data protection law, please see the Information Commissioners Office website.
8. How to contact us
Remember, you can change the way you hear from us or withdraw your permission for us to process your personal data at any time by using the form on the BWY Members portal page or by contacting Central Office (details are in this policy).
If you wish to talk through anything in our privacy policy, find out more about your rights or obtain a copy of the information we hold about you, we will be happy to help. If you wish to raise a complaint on how we have handled your personal data, you can contact our data protection officer, who will investigate the matter. You can contact our data protection officer by emailing us at [email protected] marking the subject line Data Protection, or writing to:
Data Protection Officer
British Wheel of Yoga
25 Jermyn Street
Sleaford
Lincolnshire NG34 7RU
If you are not satisfied with our response or believe we are not processing your personal data in accordance with the law, you can make a complaint to the Information Commissioner's Office (ICO).
On The Pulse Newsletter Disclaimer Notice
The British Wheel of Yoga (BWY) is the Sport England recognised national governing body for yoga. On The Pulse is our regular email newsletter, sent to our members 10 times a year. At our core remains our guiding philosophy to promote a greater understanding of yoga and its safe practice through experience, education, discussion, study and training.
Intended recipient:
On The Pulse is intended solely for the addressee and may contain confidential information. If you have received On The Pulse in error, please notify us immediately and permanently delete it. Do not use, copy or disclose any information contained in the email or in any attachment.
Submissions and claims by contributors:
The purpose of On The Pulse is to keep members up to date with relevant BWY news, information and topics and on current and upcoming projects and events. Opinions or claims that are expressed in our contributor submissions are the opinions or claims of those contributors and are not necessarily those of BWY. Although we take reasonable efforts to check the accuracy of information or claims at the time of publication, we cannot guarantee that all information and claims made in submissions will be factual or accurate. We also use reasonable efforts to acknowledge the sources of all material used. In case of inadvertent error or omission of facts or sources, the Marketing Manager will make the necessary correction in a future issue of On The Pulse.
No medical advice:
Readers are encouraged to use their discretion at all times. All content in On The Pulse is for general and informational purposes only and should not be construed as medical advice or a health claim (or relied upon as such). If you have any health concerns or are new to yoga and want to check whether you are fit to partake in a particular yoga exercise, you should seek appropriate medical assistance. When doing yoga, we encourage you to act responsibly and sensibly at all times.
Intellectual property rights and plagiarism:
All rights in materials contained in On The Pulse are reserved. The materials contained in On The Pulse may not be reproduced, transmitted, distributed or used in any way so as to undermine the ownership of such material without the express written consent of the owner of the materials (whether that be BWY, a contributor or another third party). Any queries on the ownership or use of materials contained in On The Pulse can be directed to the Communications Officer. We take reasonable steps to prevent the plagiarism of material in On The Pulse, but we cannot guarantee submissions made by contributors are always original. Any complaints in this regard should be directed to the individual author who can be contacted via On The Pulse.
Security:
Although BWY has taken reasonable precautions to ensure no bugs or viruses are present in On The Pulse email, we do not guarantee that it (or any attachments) will be secure or free from bugs or viruses. You should take steps to ensure that you have appropriate measures in place to prevent damage caused by bugs or viruses, including using your own virus protection software. On The Pulse may contain links to third party websites or resources over which BWY has no control. Where On The Pulse provides a link to websites or resources that are provided by a third party, these links are provided for your information only. Such links should not be interpreted as approval by BWY of those linked websites or information you may obtain from them.
Email: [email protected]
Address: British Wheel of Yoga Central Office, 25 Jermyn Street, Sleaford, Lincolnshire, NG34 7RU
Phone: 01529 306851
Data Protection Officer
Our data protection officer can be contacted by email at
E: [email protected] marking your email Data Protection in the subject line.
Or you can write to:
Data Protection Officer
British Wheel of Yoga
25 Jermyn Street
Sleaford
Lincolnshire NG34 7RU
If you wish to talk to us about anything in the policy or the information we hold about you please contact Central Office:
By telephone: 01529 306851
By email:

[email protected]

By post: British Wheel of Yoga, 25 Jermyn Street, Sleaford, Lincolnshire NG34 7RU
Please note that calls to Central Office may be monitored or recorded.