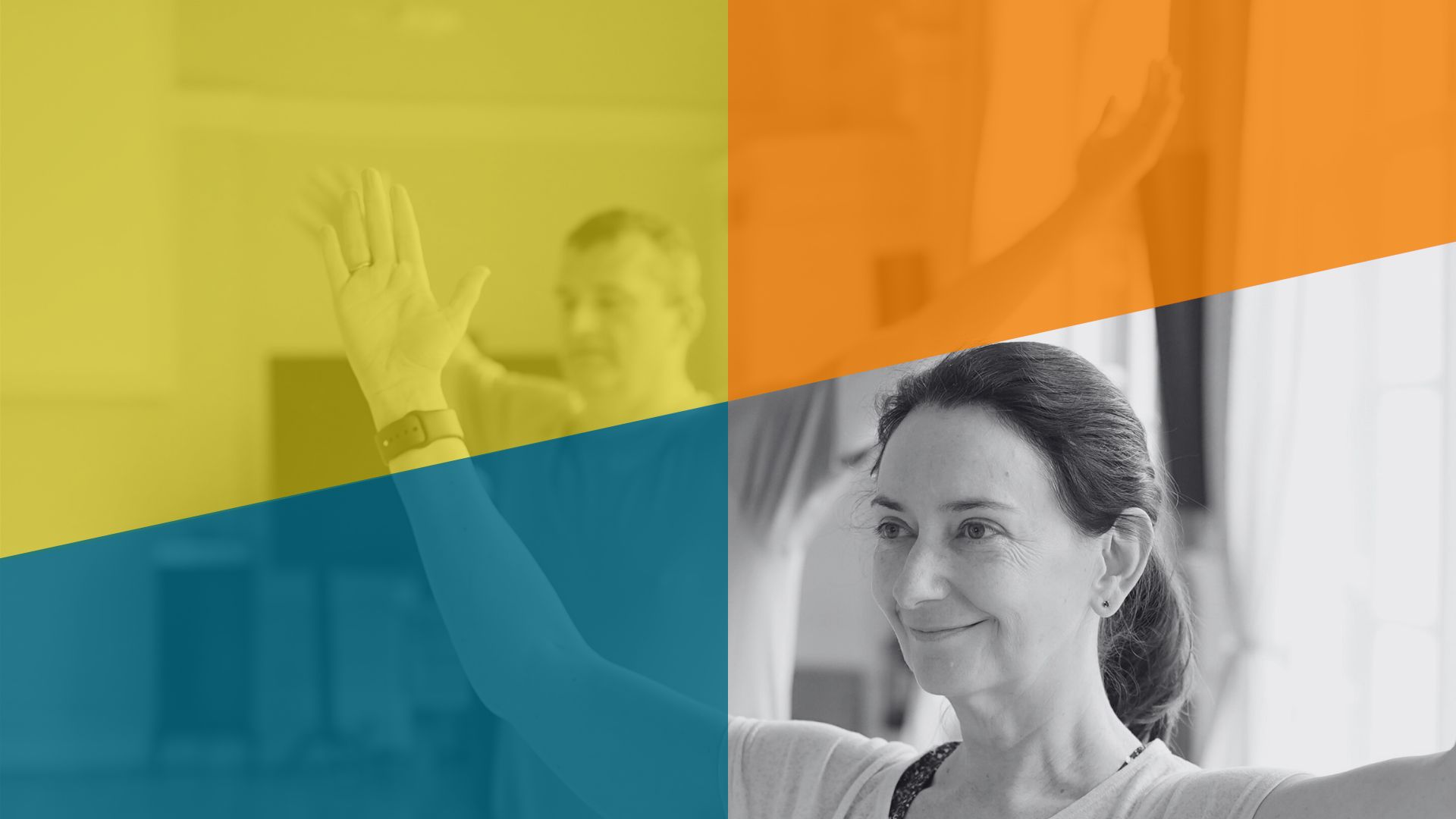 General provisions
Changes
Using our sites
Registration
Privacy and cookie statement
Website content including user-generated content
Intellectual property rights
Advertisers and sponsors
Disclaimers
Liability
Links
General
Law, courts and language
Payment
Delivery
Refunds
Membership
Customer service / complaints
Competitions and prize draws
Introduction
Thank you for visiting our website.
To learn more about what we do, our people and how we are run there is more information about us here.
Please read these terms and conditions ("Terms") carefully before using this or any of our other websites or registering with us. If you are under 18, please get a parent or guardian to read through these Terms and Conditions and to discuss them with you.
If you don't accept these Terms (note in particular terms 8 and 9) please don't use or register on our websites. If you visit or use any of our websites and/or register with us you will be bound by these Terms, and they will form a contract between you and us.
These Terms apply to the entire contents of our websites and to any correspondence by email between us and you. Our Privacy and Cookie Policy doesn't form part of these Terms but should be read also. Some parts of our websites may also contain additional provisions which apply in addition to these Terms.
General provisions
These apply when you visit or use one of our websites including when you register or book events
1. Changes
We may change these Terms at any time, in which case the amended Terms will be posted on our websites and will apply from the date we post them, with the exception that any registrations or bookings that we have already accepted from you before the new Terms are posted will continue to be subject to the Terms in force when your registration was accepted. Please check these Terms on each occasion you use our websites. If you continue to use our sites you will be bound by the latest Terms.
2. Using our sites
You agree to only use our sites in a manner that complies with all applicable laws and regulations and is consistent with these Terms and does not infringe the rights of anyone else, nor restrict or inhibit their use and enjoyment of our sites (including, amongst other things, hacking). We reserve the right in our sole discretion to deny any user access to any of our websites without prior notice.
3. Registration
You may access some parts of our websites without registering your details with us. If you choose to register with us, each registration must be for a single user only. Please ensure that the details you provide us with are correct and complete and inform us immediately of any changes to the information that you provided when registering. You must make sure that you keep your password confidential. This means that you must not share your password or let anyone else access your account. Always ensure you log out of your account at the end of your session to avoid anyone else using it. You should inform us immediately if you have any reason to believe that your password has become known to anyone else, or if your password is being, or is likely to be, used in an unauthorised manner. We may disable any membership number or password, whether chosen by you or allocated by us, at any time, if in our opinion you have failed to comply with any of the provisions of these Terms.
4. Privacy and cookie statement
We use, store and process information about you in accordance with our Privacy and Cookie Policy. By using our websites, you consent to our use, storage and processing of your information in accordance with that statement.
5. Website content including user-generated content
If you have a complaint about any content on (or sent via) any of our websites please notify us immediately by email at [email protected]
5.1. You must not post or transmit to any of our websites any material:-
5.1.1. That is knowingly false or misleading, defamatory, illegal, abusive, vulgar, hateful, harassing, liable to incite racial hatred, blasphemous, discriminatory, pornographic, sexually oriented, threatening or invasive of a person's privacy;
5.1.2. Which you do not own or for which you have not obtained all necessary licences and/or approvals;
5.1.3. Which is technically harmful (including, amongst other things, computer viruses, logic bombs, Trojan horses, worms, harmful components, corrupted data or other malicious software or harmful data);
5.1.4. Impersonating any person or entity, or falsely stating or otherwise misrepresenting your affiliation with anyone or any entity.
5.2. If you post or transmit to any of our websites any material of the type prohibited under term 5.1 above (or which otherwise results in a claim or action against us) and we incur any costs, expenses, liability or losses as a result, then you agree to indemnify us for all such costs, expenses, liability and losses.
5.3. If you post or transmit any material to any of our websites ("contribution"):-
5.3.1. You grant us a non-exclusive, perpetual, royalty free, worldwide licence to use, highlight, comment, modify or reproduce your contributions in whole or part, in whatever form, on our websites, social media pages and other communications and publications;
5.3.2. By submitting a contribution you waive your moral rights including the right to be identified as the author of the content;
5.3.3. You grant us the right to use the name that you submit in connection with that material; and
5.3.4. We shall be entitled to reveal your identity (or any information which we have about you) to any third party who claims that any of that material violates any of their rights or to any government or regulatory authority that is entitled or requires us to do so.
5.4. We may remove or edit any material or posting you make on any of our websites at any time.
6. Intellectual property rights
6.1. You acknowledge that all copyright, trademarks and other intellectual property rights in our websites and all photographs, footage, designs, images, text, software, data and other material in our sites or generated by our sites are owned by us or our licensors. You are permitted to use the sites and this material only as expressly authorised by us.
6.2. You are permitted to print and download extracts from our websites for your personal non-commercial use and for private study, provided in each case that:-
6.2.1. Copyright and source indications are also printed and copied;
6.2.2. No modifications are made to the materials and they are not used as part of any other publication;
6.2.3. Any document is printed and copied entirely and is not used in a derogatory or misleading context; and
6.2.4. The material is not used in a manner which may damage our reputation or otherwise be harmful to us or impair our ability to achieve our charitable objects.
6.3. No other use of material on our websites may be made without first obtaining our written permission. In particular, you must not do the following unless you have first obtained our written permission:-
6.3.1. Incorporate any material from our sites in any other work or publication, whether in hard copy or electronic form; nor
6.3.2. Make any commercial use or publication of any material on our sites (other than as necessary for the purpose of viewing the sites in the course of business).
6.4. If you wish to use any material from any of our sites other than in accordance with term 6.2 above please email your request [email protected]
6.5. The photographic, text and other graphic images within any products or publications supplied to you are copyright works and none of them may be copied, reproduced, licensed or otherwise exploited.
6.6. The British Wheel of Yoga name and logo are trademarks of the British Wheel of Yoga. Other logos and names used on our sites may also be the trademarks of the British Wheel of Yoga or their respective owners. No permission is given by us in respect of the use of any such trademarks, names or logos and such use may constitute an infringement of the holder's rights.
6.7. Any rights not expressly granted in these Terms are reserved.
7. Advertisers and sponsors
We allow companies to advertise goods and services on our sites. Whilst we will not knowingly run an advert that is untrue, or which relates to goods or services contrary to our objects, the appearance of an advert does not mean that we endorse the advertiser's goods or services. With the exception of subscriptions and bookings sold on this website, we are not responsible for the accuracy of any advertising material or for any advertised product or service.
8. Disclaimers
8.1. The information provided in our websites is intended to provide general information only and, as such, should not be considered as a substitute for advice covering any specific situation. Whilst we endeavour to ensure that the information on our websites is correct, we do not warrant the accuracy and completeness of that information and we will not be held liable for any errors or omissions. The material on our websites may be out of date, and we make no commitment to update such material.
8.2. We take every reasonable care to ensure that all registrations and subsequent transactions are conducted via a secure link. However, the security of information and payments transmitted via the internet cannot be guaranteed and as we are not responsible for the operation of the secure link we will not, unless we are negligent, be liable for any loss you may suffer if a third party obtains unauthorised access to any information you provide.
8.3. We do not warrant that the functions contained in our sites will be uninterrupted or error free, that defects will be corrected, or that our sites or the servers that make them available are free of viruses or bugs or represent full functionality, accuracy or reliability of the materials. We will not be liable for any loss, disruption or damage to your data or your computer system or any other damages (including amongst other losses, loss of profit or loss of use) arising out of your use or delay or inability to use our sites, their content or any link to another website arising in contract, tort (including negligence) or otherwise except in the case of death or personal injury caused by our negligence.
9. Liability
9.1. We do not limit in any way our liability for fraud or death or personal injury caused by our negligence or breach of statutory duty or any other liability which cannot be excluded or limited under applicable law.
9.2. We will not be liable for any loss or damage caused by us or our employees or agents in circumstances where:-
9.2.1. Loss or damage was not reasonably foreseeable to both you and us when you commenced using our site or when a contract for the supply of products by us to you was formed;
9.2.2. Loss or damage was not caused by any breach by us, our employees or agents; nor
9.2.3. Loss or damage relates to your business (including loss of profits, revenue, contracts, anticipated savings, data, goodwill or wasted expenditure).
10. Links
10.1. Our sites may contain links to third party websites. Such links are provided for your convenience only. We do not control such websites and are not responsible for their contents. The mere inclusion of such links does not imply any endorsement of the material on those websites nor any association with their operators. If you decide to access any of the third party websites linked to or from our websites, you do so entirely at your own risk and we are not responsible for any damage, loss or offence caused or alleged to be caused by or in connection with the content, information, advertising, services or products available on third party websites. We cannot guarantee that these links will work all the time and we have no control over the availability of the linked pages.
10.2. If you wish to link from your website to any pages of our sites you may do so only on the basis that you link to, but do not replicate, the website page, and subject to the following conditions:-
10.2.1. The linking text must simply consist of the website address;
10.2.2. You do not remove, distort or otherwise alter the size or appearance of any logos on our sites;
10.2.3. You do not in any way imply that we are endorsing any products or services;
10.2.4. You do not misrepresent your relationship with us nor present any other false information about us;
10.2.5. You do not otherwise use any British Wheel of Yoga trademarks displayed on our sites without our express written permission;
10.2.6. You do not link from a website that is not owned by you; and
10.2.7. Your website does not contain content of the type referred to in term 5.1 or that does not comply with all applicable laws and regulations.
10.3. At any time and at our complete discretion we reserve the right to withdraw the permission to make website links to our sites.
Please email [email protected] if a link is not working.
11. General
11.1. If any provisions of these Terms are determined to be illegal, invalid or otherwise unenforceable by reason of the laws of any country which apply to these Terms, then so far as these Terms apply within that country in which those provisions are illegal, invalid or unenforceable those provisions shall be severed and deleted from these Terms and the remaining provisions of these Terms shall survive, remain in full force and effect and continue to be binding and enforceable.
11.2. If you breach these Terms and we take no action, we will still be entitled to use our rights and remedies at a later date or in any other situation where you breach these Terms.
11.3. Events beyond our control – We will not be liable to you for any delay in delivering any events or registrations or for breach of our obligations, if the delay or breach is due to acts of God, civil commotion, riots, malicious damage, floods, drought, fire, epidemic, legislation, failure of ISP or telecommunications provider or any other cause beyond our reasonable control. This does not affect your statutory rights.
12. Law, courts and language
These Terms, use of our sites and the supply of products and services by us are governed by and to be interpreted in accordance with English and Welsh law. In the event of any dispute arising in relation to these Terms, use of our sites or in relation to the supply of any products or services by us the English and Welsh courts will have jurisdiction over the dispute. These Terms and our websites are provided in the English language only.
12.1. All event bookings are subject to availability and we reserve the right to refuse to supply to any individual or company.
12.2. We may contact you to obtain further information to enable your registration to be evaluated or processed.
12.3. Prices displayed include VAT where applicable. Price and availability information is subject to change without notice.
12.4. You are responsible for ensuring the accuracy of the details provided on your registration.
13. Payment
13.1. We accept Visa Credit, Visa Debit, MasterCard Credit, MasterCard Debit and Maestro. We cannot accept payment by cheque for orders made online.
13.2. In case of query, please email [email protected], quoting your BWY membership number.
13.3. By placing an order you consent to payment being charged to your debit or credit card as provided on the order form. We will use Secure Trading to validate your payment.
14. Delivery
14.1. Your membership card will be delivered to you as an e-membership card at the time of payment.
14.2. If you do not receive your card, please contact [email protected]. We will have no liability to you in the event of delay in delivery.
14.3. All deliveries will be made to you at the address specified by you in your registration.
15. Refunds
15.1. You have the right to cancel your membership within 14 days. Cancellation must be given in writing. No refund will be given.
15.2. Refunds for Events are on a sliding scale. Written cancellation received between:
Opening of booking to 2 months – 100% of the fee paid
2 months to 1 month – 50% of the fee paid
1 month to 1 week – 25% of fee paid
After – 0% of fee paid
For exceptional circumstances please email [email protected]
15.3. Refunds for all event bookings may incur a £25 admin fee.
16. Membership
16.1. Your membership card and insurance certificate where applicable will be shown with the wording you enter in the registration form. Please check this carefully before you finalise your application. If you notice an error, you can alter these in the membership area on the website. It is your responsibility to keep your membership details up to date.
17. Customer Service
17.1. We hope that you are happy with your membership and the service you receive, but should you have any queries or problems please contact [email protected] or Monday to Friday between 9.00am and 5.00pm Friday 9.00am to 4.00pm on 01529 306851
18. Competitions and Prize Draws
18.1. This clause will be updated from time to time to reflect active competitions or prize draws at any time.
18.2 BWY Prize Draw at the Om Yoga Show, October 2023
i. The promoter is: The British Wheel of Yoga Ltd (BWY) whose registered office is at 25 Jermyn Street, Sleaford, Lincolnshire, NG34 7RU.
ii. The competition is open to residents of the United Kingdom age 18 years or over, who join the BWY at The Om Yoga Show, during the following dates: 10:00 13 October to 17:00 15 October 2023.
iii. Employees of BWY, Trustees/Training Committee/ROC members and contractors are excluded from this competition and will not be entered.
iv. There is no entry fee to enter this competition.
v. Entry to this competition is by signing up to any form of BWY membership, selecting 'Om Yoga Show' as the answer to the question: Where did you hear about us? The entry is complete once the corresponding fee has been paid. The fee can either be paid in full for the year or by a Direct Debit for monthly payment.
vi. By entering this competition, an entrant is indicating his/her agreement to be bound by these terms and conditions.
vii. Route to entry for the competition is via bwy.org.uk using the 'Join Us' link, publicised on the BWY stand at the Om Yoga Show.
viii. The competition opens at 10:00 (GMT) on 13 October 2023.
ix. The competition closes at 17:00 (GMT) on 15 October 2023. After this date no further entries to the competition will be permitted.
x. The winners will be chosen by using a random number generator and applying the membership sign ups in chronological order, with earliest sign up as number one in the list.
xi. Participants will automatically be entered into the draw and can only be entered once.
xii. No responsibility can be accepted for entries not received for whatever reason.
xiii. The promoter reserves the right to cancel or amend the competition and these terms and conditions without notice in the event of a catastrophe, war, civil or military disturbance, or any actual or anticipated breach of any applicable law or regulation or any other event outside of the promoter's control. Any changes to the competition will be notified to entrants as soon as possible by the promoter.
xiv. The prize is as follows: three Ekotex restorative yoga bundles (one for each of the three winners).
xv. The prize is as stated, and no cash or other alternatives will be offered. The prizes are not transferable. Prizes are subject to availability and we reserve the right to substitute any prize with another of equivalent value without giving notice.
xvi. The winners will be notified by means of an email to the email address provided during the sign up process. The winners will also be notified by posting their names on BWY social media channels.
xvii. By entering the draw, the winner gives permission for their name and postal address to be shared with Ekotex. This is for the direct purpose of the prize being sent. The BWY cannot be held liable nor can send a replacement in the event that the prize does not reach the prize winner.
xviii. The promoter's decision in respect of all matters to do with the competition will be final and no correspondence will be entered in to.
xix. The competition and these terms and conditions will be governed by English law and any disputes will be subject to the exclusive jurisdiction of the courts of England.
xx. The winners agree to the use of their name in any future BWY publicity material and social media posts. Any personal data relating to the winner or any other entrants will be used solely in accordance with current UK data protection legislation and BWY's privacy policy, which can be found here: https://www.bwy.org.uk/about-bwy/key-policies/privacy-policy/ and will not be disclosed to a third party without the entrant's prior consent.
xxi. The winner's name will be available 28 days after closing date by emailing the following address: [email protected]
xxii. Entry into the competition will be deemed as acceptance of these terms and conditions.

These Terms were last updated: October 2023