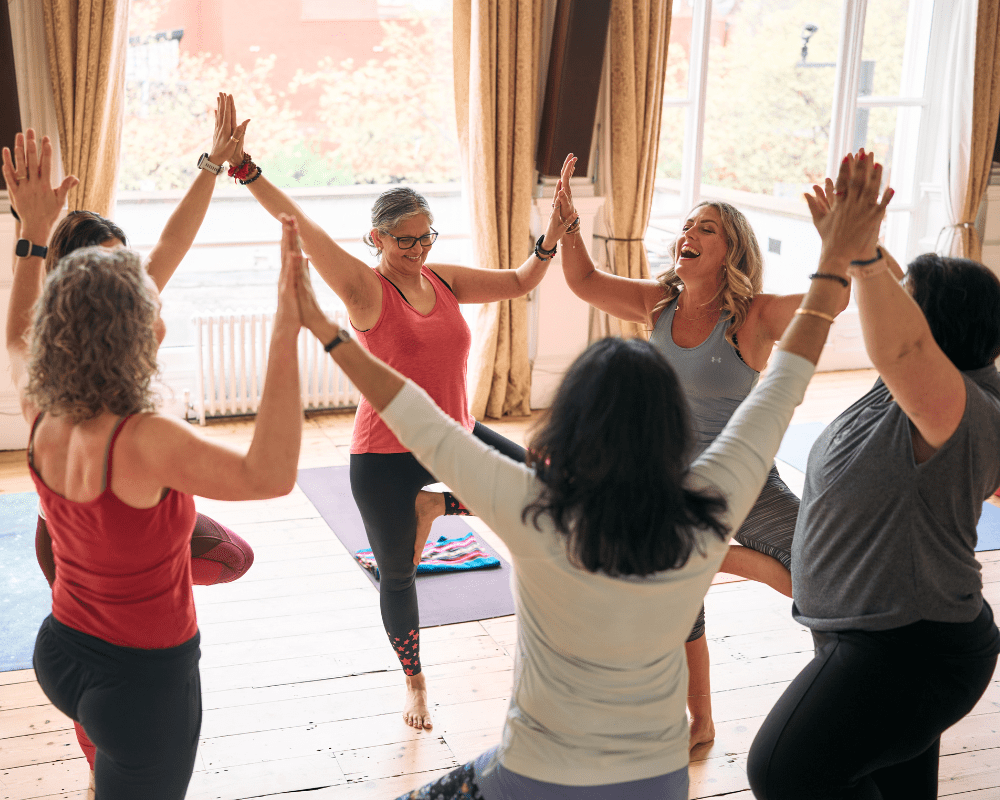 Who We Are Today
The British Wheel of Yoga (BWY) is a membership organisation and a charity, serving people who want to discover more about yoga.
Our mission is to promote the greater understanding of yoga and its safe practice through education, experience, study and training.
Whether you're looking for a community where you can explore and practice yoga, you're a teacher or want to teach,  there's a membership and pathway for you with us.
For more than 50 years the BWY has been a volunteer-led organisation with a grassroots network of yoga people, creating events, training opportunities and community – from Inverness to Southampton, from Cardiff to Norwich.
We are the National Governing Body for Yoga in England and Wales. We were awarded NGB status in 1995 by the Sports Council (now Sport England).
We have always welcomed all yoga lineages – all lights in yoga have a home with us.
Training yoga teachers for now and the future
Today British Wheel of Yoga Training (BWYT) offers the highest level of Yoga Teacher Training available in the UK and you can discover more about BWYT here.
BWY was a pioneer of yoga teacher training in Britain, developing teacher training courses in the early 1970s.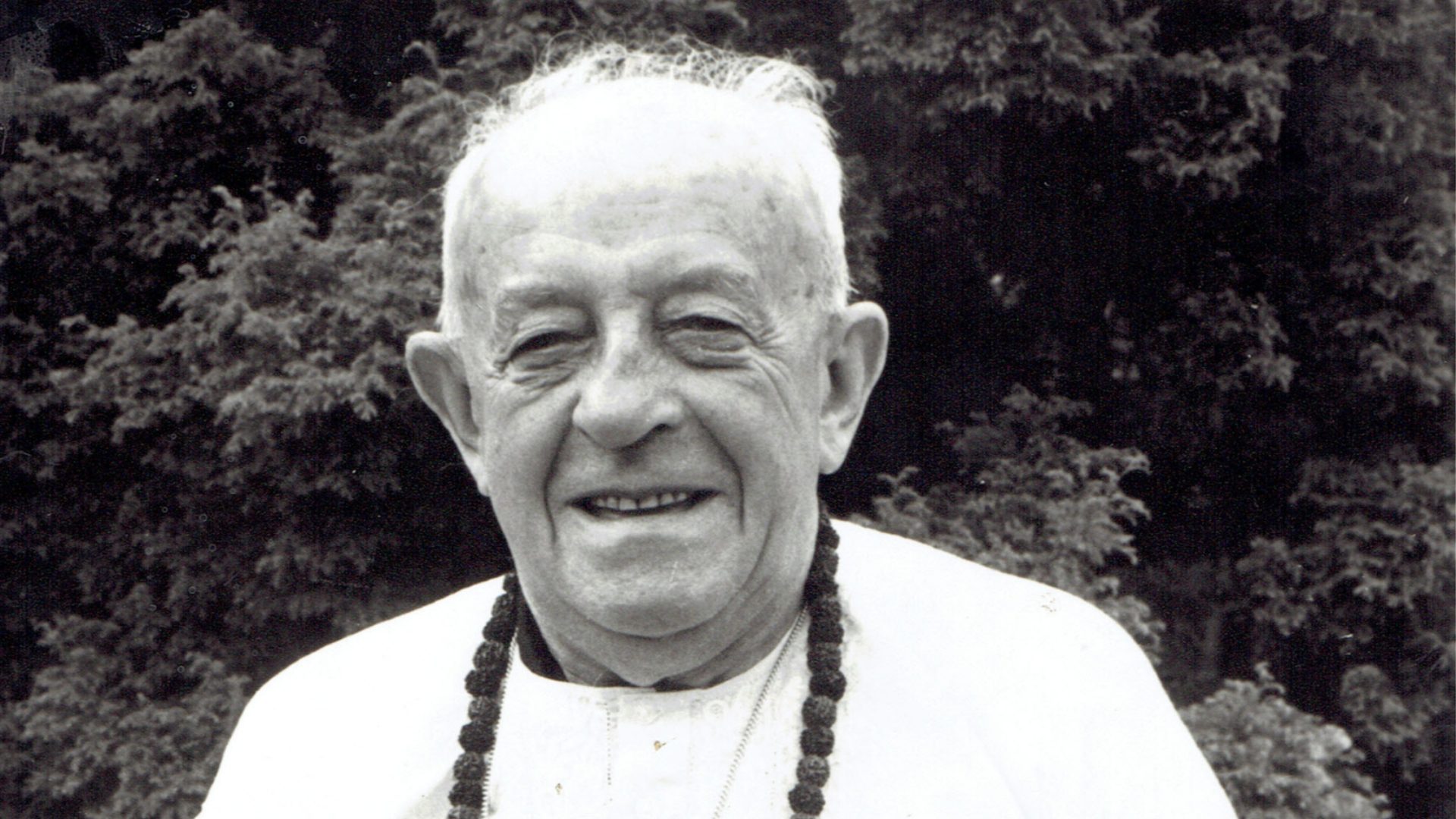 Wilfred Clark
BWY was founded by Wilfred Clark (1898 – 1981), who had been practising yoga during his service in the army in the First World War.
In his civilian life Wilfred became a journalist, editing a newspaper in Sutton Coldfield. He began teaching yoga and it was this work that culminated in the founding of the BWY.
During his later years, Wilfred devoted himself to spreading the yoga message, travelling the country to present at meetings and seminars. Wilfred passed in 1981.
A bursary was set up in his honour to be awarded to BWY teachers developing the teaching to support students with additional needs. For more information on the bursary, click here.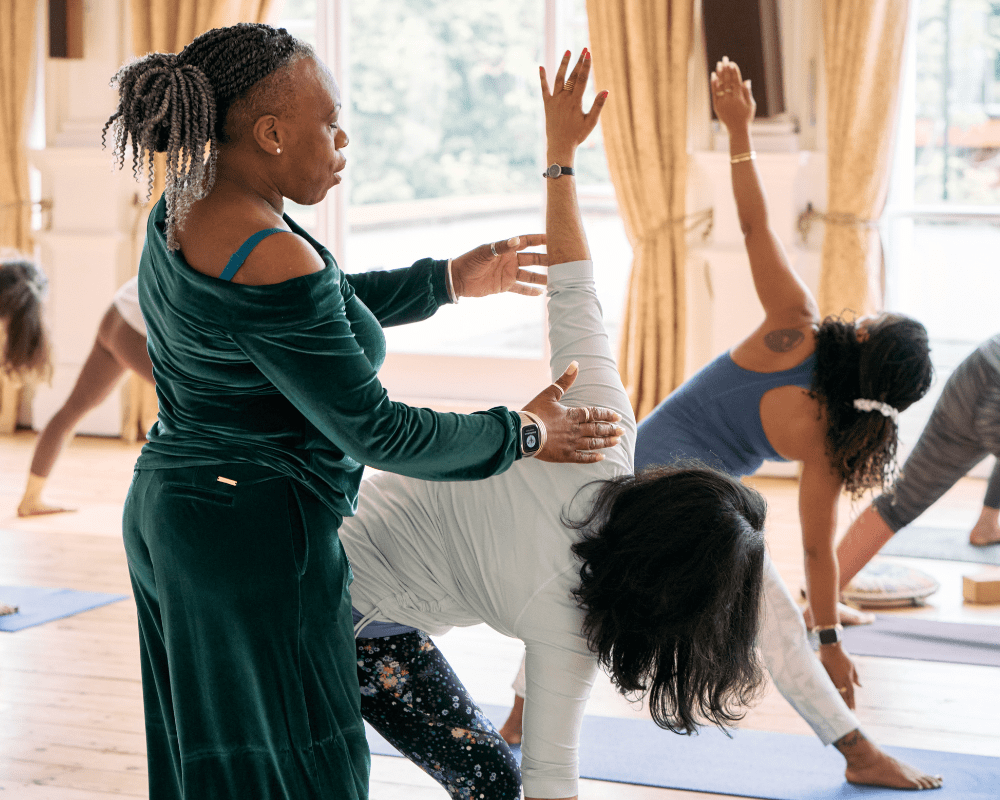 Our Heritage
The British Wheel of Yoga (BWY) was founded in 1965, beginning life as The Wheel of British Yoga. This was changed in 1969 to The Western Yoga Federation, which was registered as a charity in 1973. The name then changed to The British Wheel of Yoga in 1974.
The first National Congress took place in Birmingham in 1967, expanding to a national two-day residential event in Walsall in 1976. The Annual Congress, or BWY Sangha as it is now called, continues today, providing the opportunity for members to welcome non-members to BWY, exchange ideas and develop their practice.
It was in 1971 that the first BWY teaching course was run, always with the mission to establish a high standard of yoga teacher training.
The BWY also accredits other yoga teacher training organisations, sharing our mission and vision, click here for information about Approved Training Organisations (ATOs).
Your BWY
BWY has members all over Britain with a pocket of overseas members too. In order to look after our BWY members, the community is divided into regional groups run entirely by local volunteers.
When you become a member, your regional community will be assigned based on where you live but you can join any number of the BWY communities. Local group activities can include yoga experience and learning days, festivals, get-togethers, trainings and CPD days for yoga teachers, plus Yoga in Action activities.
To find out what's happening local to you, choose one of the community pages from the top menu.
How We Work
The BWY is run by a core team of staff who report into a CEO. The CEO meets with the Board to discuss the strategic development of the organisation.
From the Board, we communicate with the Training Committee, the Regional Committees and BWY Qualifications, who are responsible for the OfQual regulated training courses BWY offers.
Meet the teams that keep the BWY moving forwards:

REGIONAL OFFICERS
COMMITTEE

BOARD OF
TRUSTEES

TRAINING
COMMITTEE


REGIONAL
COMMITTEES

CEO &
STAFF

TRAINING TUTORS
& ORGANISATIONS
Vision
Our vision is that everyone, regardless of their age, background or ability feels able to engage in yoga. We believe every body is a yoga body.
We want everyone to feel welcome in yoga and help champion equity and diversity in yoga in the UK. We know we have much more to contribute.
Our new BWY Strategic Plan is in consultation process, due for publication in 2024.
Strategy in action now
Key projects under the umbrella of Yoga in Action will be part of our future. There are three key themes: Equity, the Environment, and Community.
BWY's Yoga in Action initiatives are dedicated to integrating the principles of yoga into our daily lives. This extends to our choices, consumer decisions, contributions to society, and environmental stewardship.