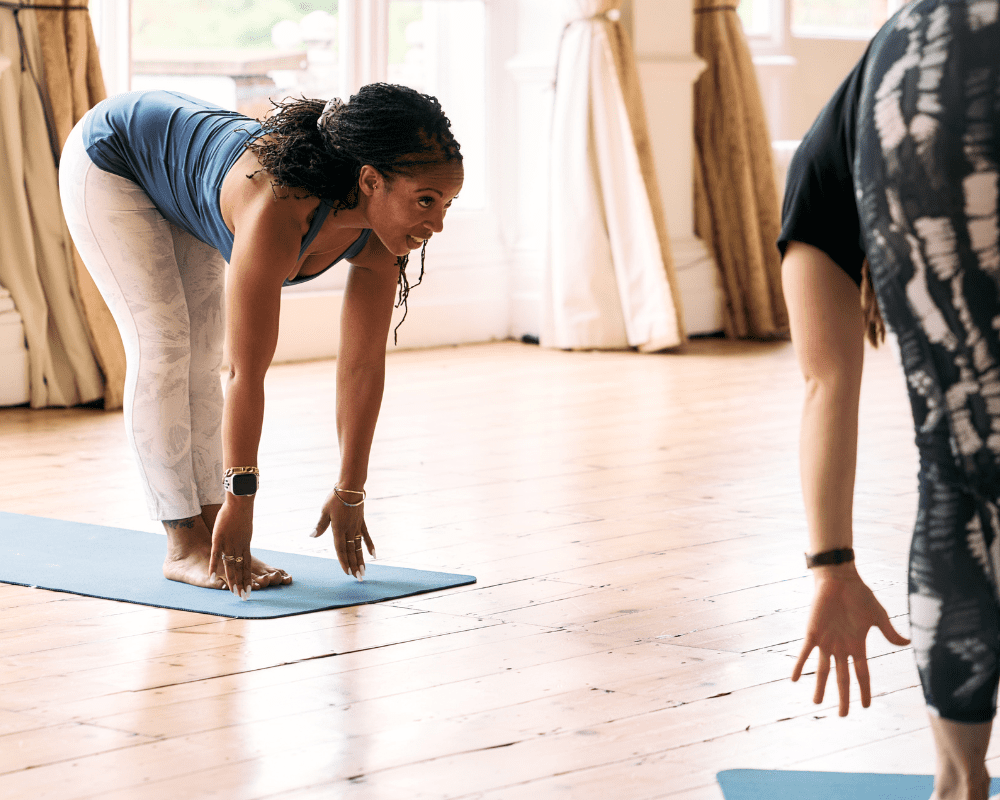 Certificate, Diploma and Progression To Diploma Courses
Join a course designed to develop your skills in teaching yoga for every body.
Develop your knowledge, experience and confidence in teaching yoga to people with a range of abilities on a 300-hour Certificate or 500-hour Diploma course.
On either course your tutor will aim to have you earning while you're learning, to provide practical teaching experience and help you cover your training fees.
For Certificate course graduates who want to develop their training to full Diploma level, the 200-hour Progression course is available.
Delve into the rich philosophical tradition of yoga and learn how to adapt practices to meet modern-day needs.
Enjoy instant membership to BWY with a host of benefits to support you on your teaching journey.
All our teacher training programmes are regulated by Ofqual at level 4, the highest achievable qualification for yoga teachers in the UK. 
Which course is right for me?
Learn from expert tutors who have trained extensively to bring you the highest level of yoga teacher training regulated by the Office of Qualifications and Examinations Regulation (Ofqual).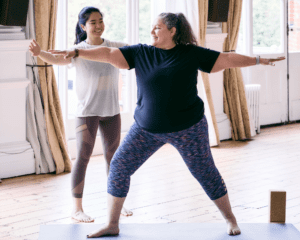 BWYQ L4 Certificate in Teaching Yoga (RQF)
300 hours
BWYQ L4 Diploma in Teaching Yoga (RQF)
500 hours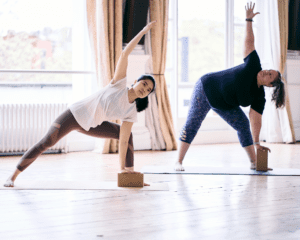 BWYQ (Progression to) L4 Diploma in Teaching Yoga (RQF)
200 hours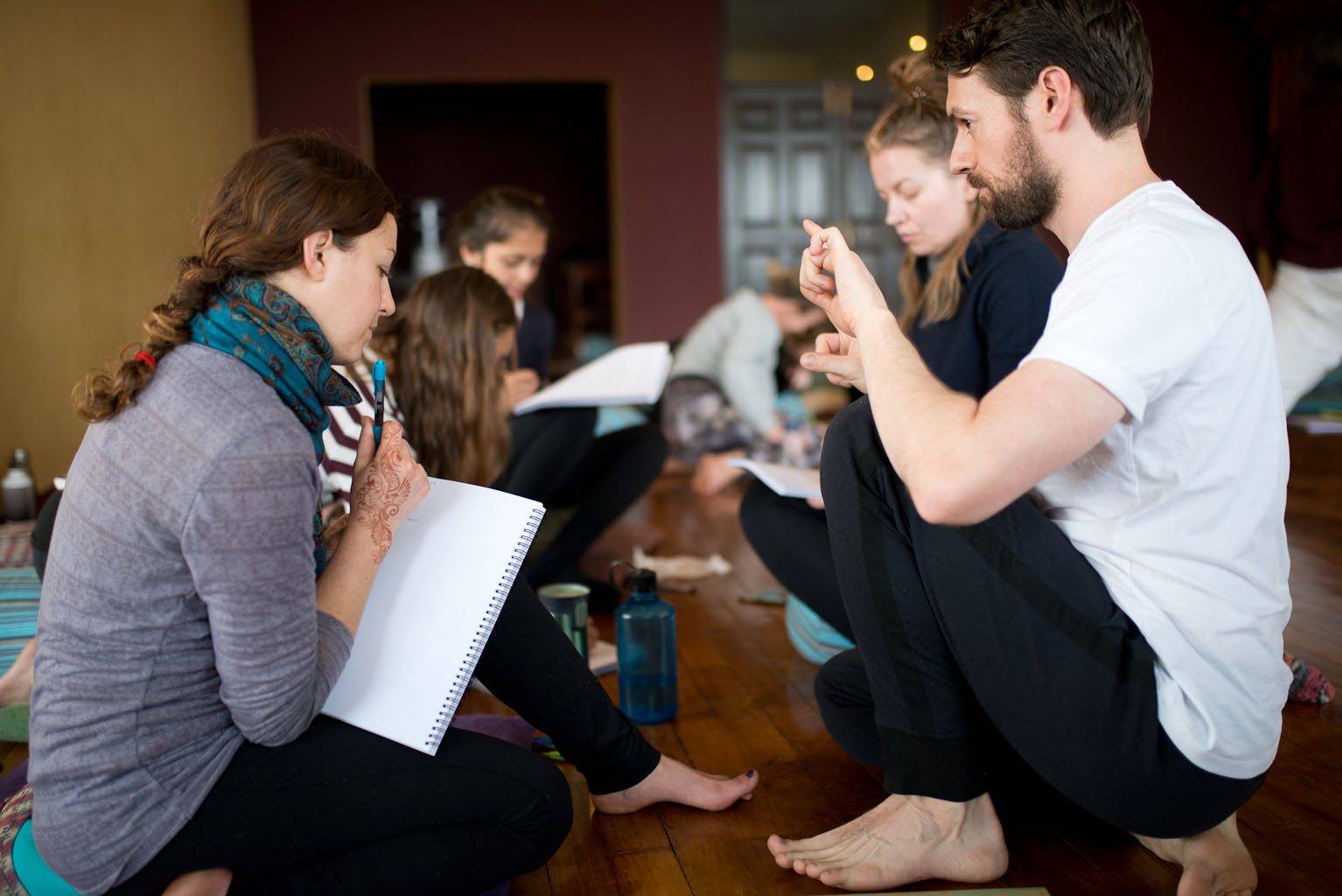 BWY has a new partnership, with Andrew McGonigle, aka Dr Yogi. BWY Training recommends and recognises his 30-hour online training in anatomy and physiology. BWY teacher training students can interact with Andrew live each month during an online Q&A held for trainees taking the course. Many of BWY's yoga teacher training tutors deliver their A&P with Andrew, who says:
My goal is to make anatomy applied to yoga fun, practical and inclusive.
It's been a wonderful two years, navigating the learning landscape of anatomy, asana, pranayama, meditation, business, taxes and so much more. It's been great having real feedback as I find my voice as a yoga teacher.
Wengyee Loke
BWY Yoga Teacher, London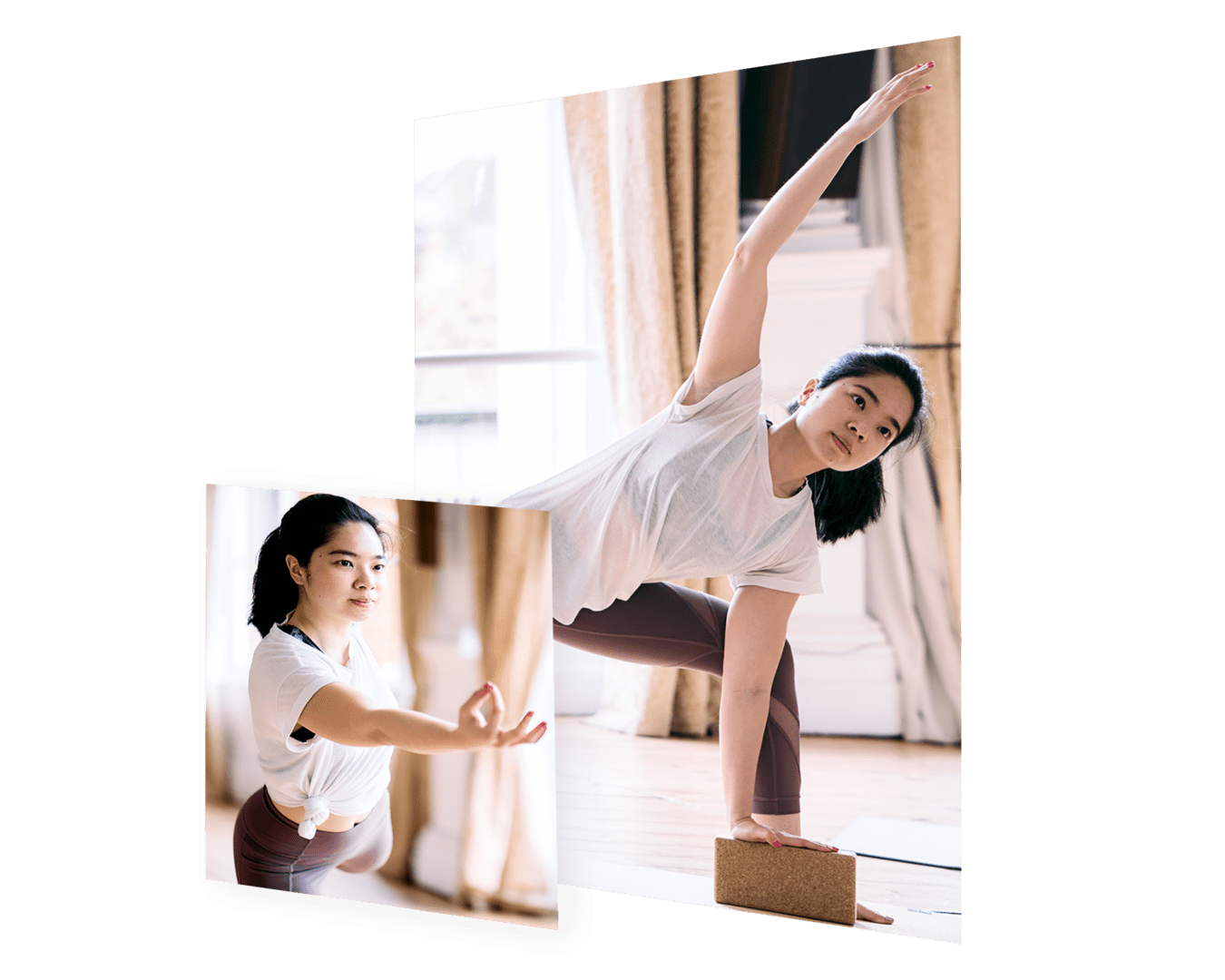 The BWY course was brilliant. If focused on how to teach in a staged approach and teach students with different health conditions.
Ciara Bomford
BWY Yoga Teacher, Abergavenny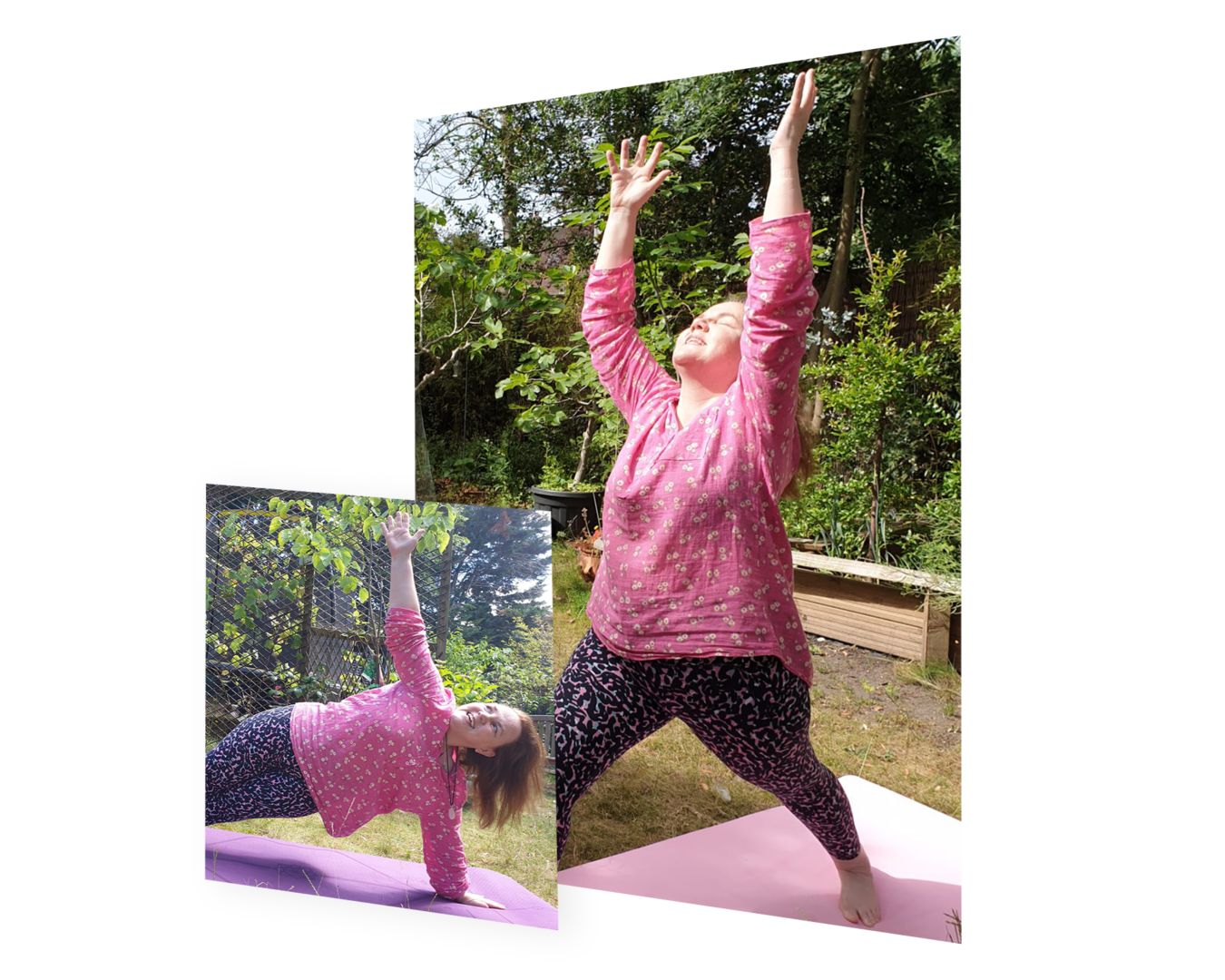 For me the course was transformational – life changing and life affirming. Studying with our group of 12 has been such an amazing period of my life.
Allie John
BWY Yoga Teacher, Cardiff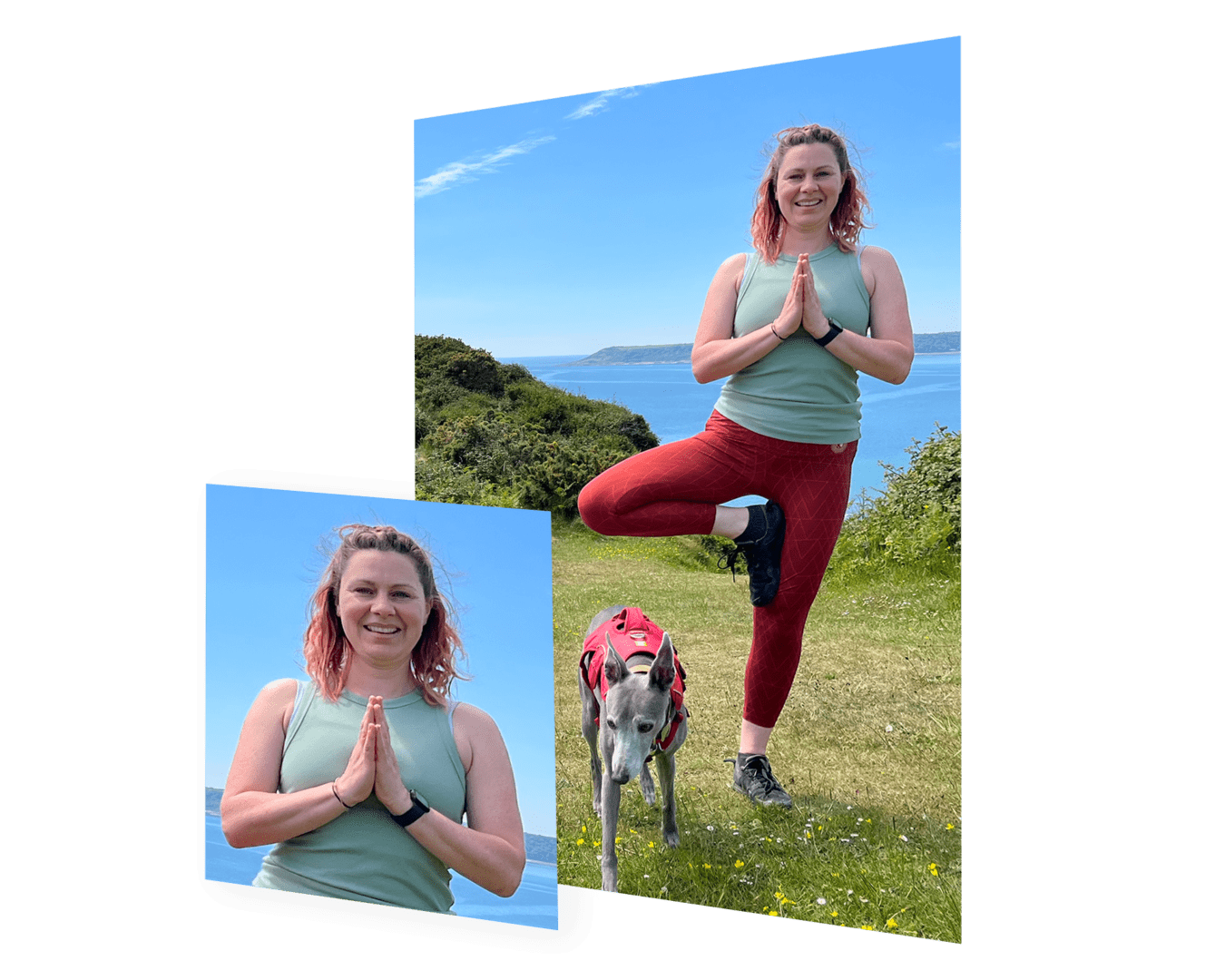 The minimum timeframe for completion is 14 months, but it depends on the tutor as to how the course is structured, but we would suggest you allow 18 months on average for completion.
The minimum timeframe for completion is 24 months.
It is recommended to have taken the BWY Essentials Anatomy and Physiology course or similar prior to studying for the certificate. However, your tutor may recommend that you take it within the first three months of your course. You also need to have attended regular yoga classes for at least two years.
We highly recommend completing a Foundation level course before commencing the Diploma. You are also required to have completed the BWY Essential Anatomy and Physiology course or similar before embarking on the Diploma, although this can be completed in the first three months of the course. You also need to have attended regular yoga classes for at least two years.
For insurance purposes we can only accept you onto our courses if you are 18 or over.
The Diploma covers advanced skills relating to the historical and philosophical context of modern yoga and incorporates the teaching of philosophy, pranayama, meditation and advanced asana. The Certificate only provides foundational knowledge in these areas.
You are a fully qualified BWY Teacher after completing either the Certificate or Diploma. If you want to delve deeper into philosophy, pranayama, meditation and advanced asana, we recommend that you take the Diploma.
Yes. We recommend that you take a Progression to Diploma course, which only teaches the additional two units that you need, rather than taking the full Diploma.
We do accept students with an appropriate background and substantial Yoga experience who haven't done the BWY Certificate course. Should you have a different qualification that is recognised, you could join the BWY and undertake a Bridging course.
This is at the discretion of the tutor, but we generally host no-fee, two-hour introductory sessions, where you can meet the tutor who will talk through all aspects of the course, our approach and teaching style and clarify what is expected of you. There will also be time for Q&A.
Ofqual is The Office of Qualifications and Examinations Regulation, which regulates qualifications, examinations and assessments in England.  
BWY provide the highest standards of training and assessments to meet the requirements of BWYQ 's Ofqual regulated yoga teaching qualifications. These standards are maintained through regular checks on our teacher trainers, and the coursework being submitted by students, by BWY staff.  
A level 4 qualification is the next step up from A or T levels. There are different awards within this category depending on the length and content of the course including: Level 4 award, certificate, diploma or NVQ. Also in level 4 are certificate of higher education (CertHE), higher apprenticeship and higher national certificate (HNC). 
This is the highest level of training available for yoga teachers.  
BWY Training believe yoga teacher training needs in-person experience to help you develop your skills to be a confident teacher of yoga. While some elements of the course may be online, tutor-dependent, be are committed to developing our yoga students' talent in person.