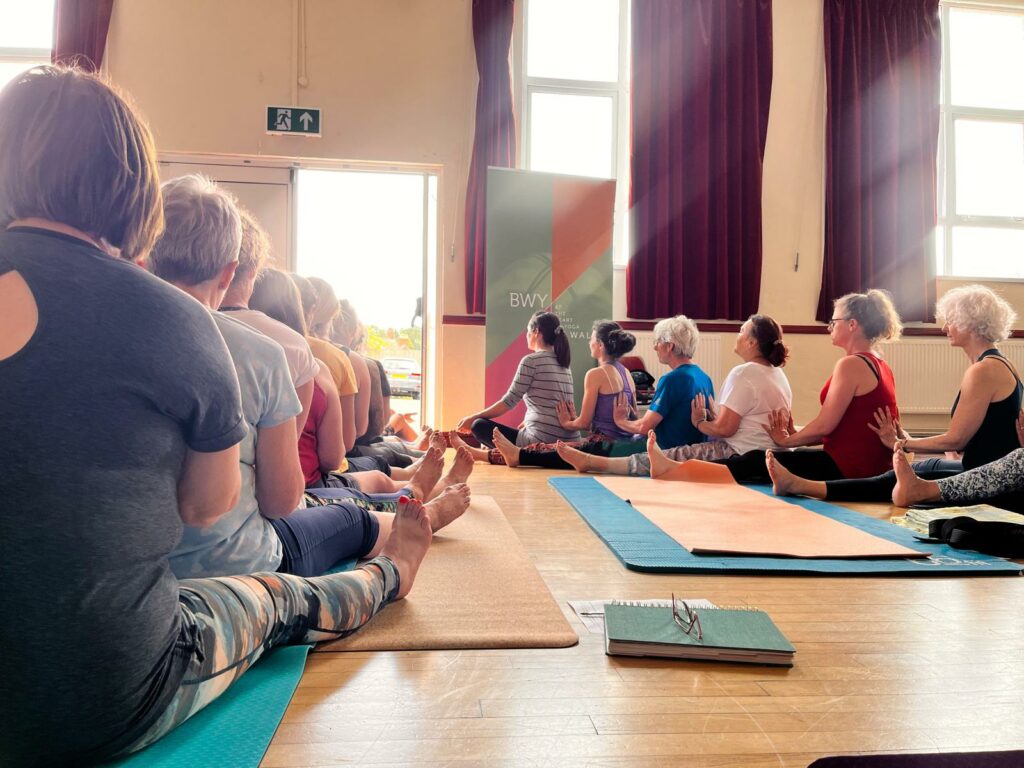 BWY celebrates International Day of Yoga with festivals across the UK
For the first time, BWY (British Wheel of Yoga) will take the spirit of its national Sangha event into the regions with yoga festivals planned around the International Day of Yoga. By taking the show on the road, BWY aims to make it more accessible for people to experience yoga's myriad of wellbeing benefits.
From a Caledonian festival in the Scottish Highlands to village halls in the Welsh valleys and Wiltshire, we welcome you to join us to experience the different styles of yoga taught by local and internationally renowned yoga teachers. Some events offer both an online and in-person format so that you can choose to practice in the presence of others, or in the comfort of your own home.
While International Day of Yoga falls on the summer solstice on 21 June, our events extend from 24th June until the winter solstice, so that there is increased choice across a broader timeframe as the summer solstice often marks the busy summer period.
'We want to give people choice and easier access so that more people can benefit,' said BWY Chair Diana O'Reilly. 'Yoga is a great tool to improve mental and physical health and considering the pandemics' lingering impact and ongoing travel disruption, we felt it important to bring yoga into the wider community. We are unique as we are supported by a network of volunteers in eleven regions of the UK so that we can bring the joy of yoga into the lives of more people."
About BWY
British Wheel of Yoga (BWY) is committed to promoting a greater understanding of yoga and its safe practice through experience, education, study and training. Serving 5000+ members across the UK, BWY is a leader in developing high-quality yoga teacher training and champions yoga through events and festivals across the UK. A registered charity and established in 1965, BWY is recognised as the National Governing Body for Yoga by Sport England and Sport Wales.